Somerville News: Washington St station design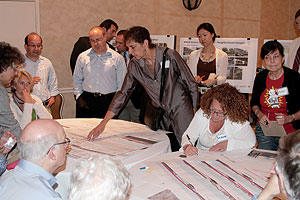 "Washington St. Station update"
According to Mary R. Ainsley, the Director of Design & Construction at Mass DOT, "The workshops are going great. Everybody is engaging and sharing their input. So far the neighborhood has been embracing the process and it's been positive." More station workshops are scheduled for September and October.